Latest updates from KRING
Curious about what's going on at KRING and methodologies we are using? Our blog is a perfect place to stay updated.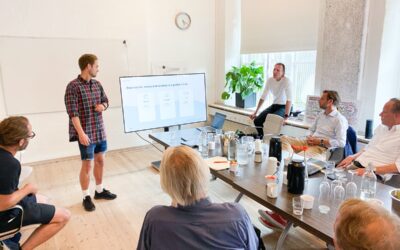 Main points:  KRING is a venture studio that build startups from scratch Entrepreneur-in-Residence is someone who join us and experiment with ideas before we form a company  Experimenting with ideas means that we validate critical aspects of the business model before...
read more
Come change the world with us
Join our newsletter for updates from our portfolio
We co-create new sustainable ventures together with bold entrepreneurs and leading corporates who are dedicated to build a positive future together
© 2023 KRING A/S. All Rights Reserved