The KRING history

During the KRING Speedbooting 2016 and 2019 funds, the bank Nordea engaged in a co-creation process developed by KRING with a goal of creating impactful ventures within the Sustainable Development Goals agenda.
1986 — KRING Office is born
Establishment of KRING Data & kontorcenter in Kalundborg by Karsten Kring. Acquired by Jesper Kring in 1994 and changed its name to KRING Office A/S.
Employees: 2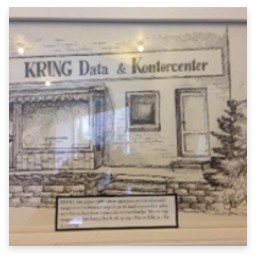 1996 — First in e-procurement
Developed Denmark's first office-supply e-procurement solution "Smartkøb" to help customers streamline their procurement process integrated with direct day-to-day delivery system from a central warehouse.
Significantly strengthened customer satisfaction, margins, and reduction of local inventory.
Employees: 20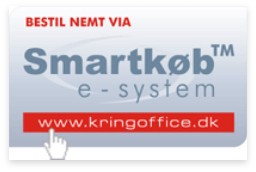 2001 — KRING IT Development
Establish KRING IT Development A/S in Slagelse with the focus of designing and developing customer centric ebusiness solutions and websites with first customers as Quartz, Bahne, Gant, Harboe.
Employees: 26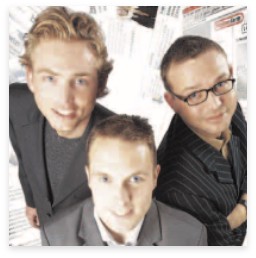 2002 — First tech offshore setup
Establishment of Offshore Development Center in India for in-house use in KRING IT Development A/S.
Employees: 36 thereof 10 offshore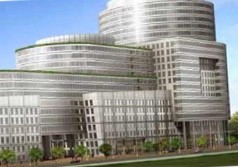 2003 — Pioneers in tech offshore
Founding KRING Technologies A/S pioneers in offshore development models from India. Winner of Junior Chamber "Grangia Award".
Employees: 80 thereof 50 offshore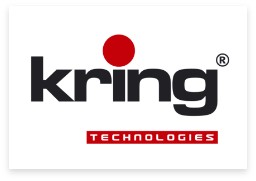 2005 — Expanding Position
Establisment of offshorecenter in Ukraine, Aquired management consultancy unit from Developmate A/S and establishment of SAPstation.com.
First edition of the magazine "GLOBAL SOURCE" is published in 32.500 copies.
Winner of "Årets ejerleder".
Employees: 120 thereof 80 offshore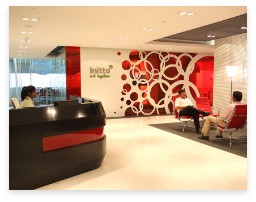 2006 — Joint venture with Tellabs
Founding of KRING Tellabs India plt. — a joint venture with Tellabs, a global network technology provider, Nasdaq: TLAB.
Establishment of KRING Global Advisory — developing global source strategies for eg Danske Bank. eBusiness unit is seperated into KRING
eBusiness Consulting A/S.
Employees: 170 thereof 120 offshore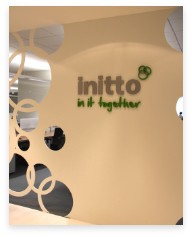 2007 — CMMI Level 3 Certified
KRING Technologies A/S get CMMI 3 certified (The Capability Maturity Model Integration)
Establishes kindergarten to employees in India. KRING Office A/S acquired. Establishes near shore setup in Slagelse. Office establish in Norway.
Employees: 230 thereof 180 offshore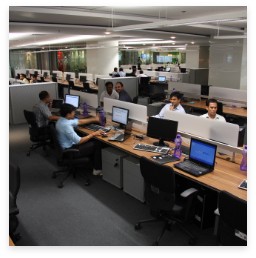 2009 — Partnering with Saxo Bank
KRING Technologies A/S changes its name to Initto A/S (in it together) & Saxo Bank becomes partner.
Expand capacity to 400 employees.With offices in Slagelse, Copenhagen, Delhi, Kiev and Oslo.
Employees: 270 thereof 230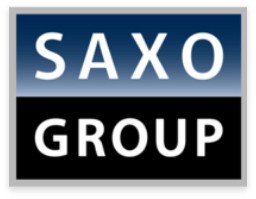 2010 — New Strategic Focus
Saxo Bank aquires Initto A/S being a key platform in the bank's future growth capacity with the goal of more than 500 employees.
KRING eBusiness Consulting changes name to KRING & Co. focusing on digital business innovation and transformation.
Employees: 350 thereof 310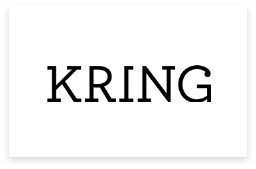 2011 — Think Big, Start Small, Scale Fast
Based on experience from 350+ eBusiness projects, joint ventures and co-creation projects the human centric Speedbooting innovations process (Think Big, Start Small, Scale fast) are born.
Employees: 15 thereof 0 in ventures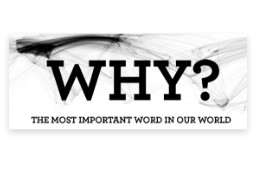 Establish GreenBlue Society — an incubation model for green transition in Region Zealand using the Speedbooting approach.
Employees: 17 thereof 0 in ventures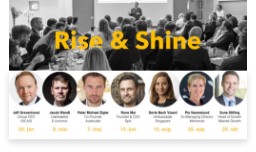 The Digital based "Value Loop" for customer experience based innovation and business development are co-created with DSV.
It was rolled out in the first four contries in only 90 days! With the Speedbooting approach.
Employees: 20 thereof 0 in ventures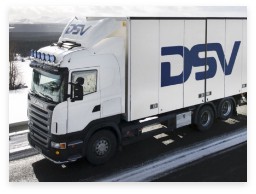 2014 — Human Practice Foundation
Supporting Pernille Kruse Madsen in Developing and Co-founding the Impact fond Human Practice Foundation
Employees: 23 thereof 3 in ventures
2015 — First Ventures build and exited
Establishing the first ventures pree.to, Enova A+ and
Bolighed.dk that is aquired by Nykredit, AL Bank, Spar Nord and Sydbank.
Establishing the first strategic venture partnership with KMD developing Relabee.dk and Testaviva.dk
Employees: 43 thereof 20 in ventures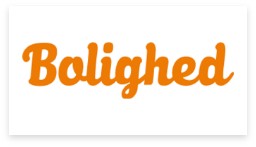 2016 — First Speedbooting Fund
First Speedbooting fund with 10 bold investors are established supporting the Think big and start small phase of the the Speedbooting innovation process.
Employees: 58 thereof 35 in ventures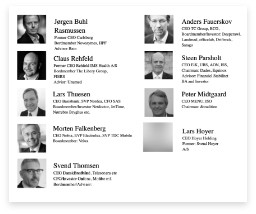 2017 — Asia Europ Fintech Bridge
Initiating the DanSing Fintech bridge between Singapore and Denmark executed by Copenhagen Fintech and The danish forign ministery with Dorte Vizard as lead.
Employees: 65 thereof 39 in ventures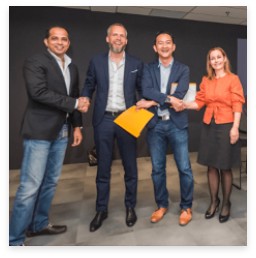 2019 — New Speedbooting Fund
New Speedbooting fund established 100% comitted to support the UN Development Goals with focus on SDG #3 Healthcare & Wellbeing and #7 Energy.
Employees: 80 thereof 65 in ventures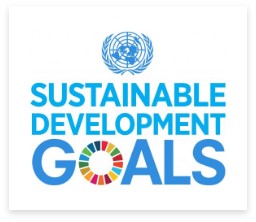 2020 — Accelerating Green Transition
The KRING venture Valified founded together with PKA and Ørsted establish partnership with Danmarks Grønne Fremtidsfond and UNDP to accelerate the green transition and UN Global Goals among small and medium sized companies.
Employees: 90 thereof 75 in ventures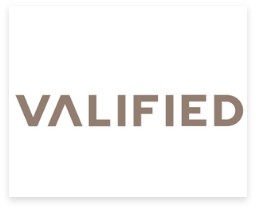 2021 — Establishing the 3rd Speedbooting Fund
We are now creating a larger fund for 2021 that will provide a substantially larger deal flow while keeping the high momentum for a longer period of time and with an ability to keep investing in the most successful companies through several funding rounds.
This, we believe, will create superior value to the investors.