Latest updates from KRING
Curious about what's going on at KRING and methodologies we are using? Our blog is a perfect place to stay updated.
During the KRING Speedbooting 2016 and 2019 funds, the bank Nordea engaged in a co-creation process developed by KRING with a goal of creating impactful ventures within the Sustainable Development Goals agenda.KRING Speedbooting 2016In 2016 the co-creation process...
read more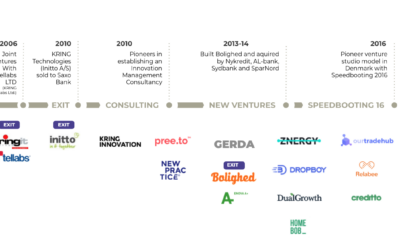 At KRING®, we build corporate start-ups that create new customer- and market positions of strength. We are born out of a technological understanding, therefore we are particularly focused on technologies that support the driving force of our agenda such as;...
read more